Seraph: In the Darkness, the world's first blockchain-based 3D action role-playing game (ARPG) with a medieval fantasy setting, and a dark art style, is launching worldwide. Developed by Actoz's overseas subsidiary, Seraph, it integrates blockchain features while emphasizing gameplay and the fun of looting nonfungible tokens (NFTs). With its hardcore gameplay, stunning visuals and the possession of in-game items, Seraph is certain to provide a unique and exceptional game experience.
Seraph: In the Darkness is a PC game with loot-based gameplay deployed on the blockchain. Its most notable feature is the incorporation of NFTs to verify rare virtual assets that players purchase or obtain through battles in the game. This allows players freely trade and monetize their NFT assets.
Players may take on the role of a warrior, a mage or another class and embark on adventures in various locations, such as Fjord Camp, Valley of Despair or Church Jail, using powerful skills and spells to conquer elite monsters and obtain rare NFT items. All NFTs gained in the game can be sold to other players in marketplaces, exchanged into cryptocurrency or redeemed for other virtual assets. Furthermore, players can upgrade their NFTs to a higher rarity level.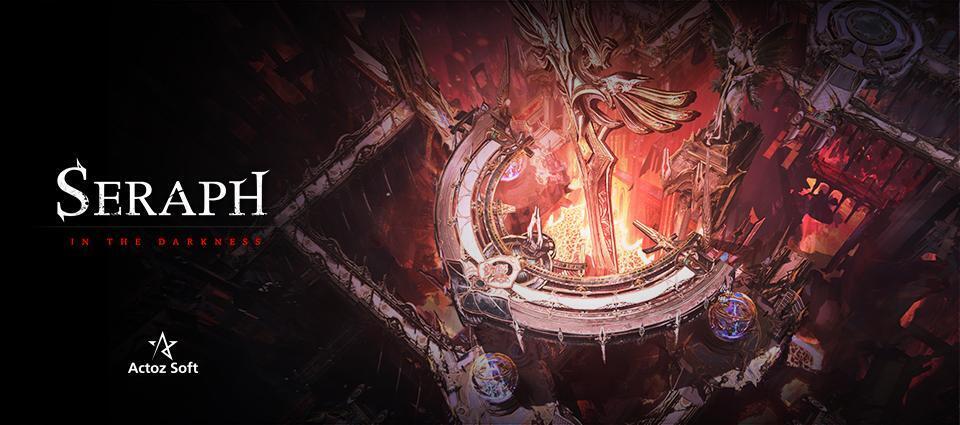 Brought to you by a strong team of developers
Seraph: In the Darkness is the latest game developed by Actoz's overseas subsidiary. Actoz Soft, founded in 1996, is a first-generation South Korean online gaming company. It was listed on South Korea's Kosdaq in August 2001. Over the years, Actoz has successfully launched a variety of popular online games, including 1000 Years, the Legend of Mir series and La Tale, with over 600 million registered players worldwide.

The team of Seraph: In the Darkness has over 60 developers. The chief producer, Joseph Lim, brings 20 years of game development experience to the project, having worked on well-known games such as Legend of Mir, Yulgang Mobile and Dragon Nest. The programming department is led by Victor Kwon, the chief technology officer with more than 20 years of experience in game development. Alan Chu, the technical director responsible for the blockchain module, is a former encryption and security specialist from Amazon and Google. Ken Choung, a well-known expert in tokenomics, leads the game's economic system design. With a team of top developers from both the blockchain and game industries, Seraph: In the Darkness offers a robust blockchain game with a longer lifespan. It delivers an exquisite visual presentation, innovative gameplay, the ultimate fun of the looting experience and a well-designed in-game economic system for players to enjoy.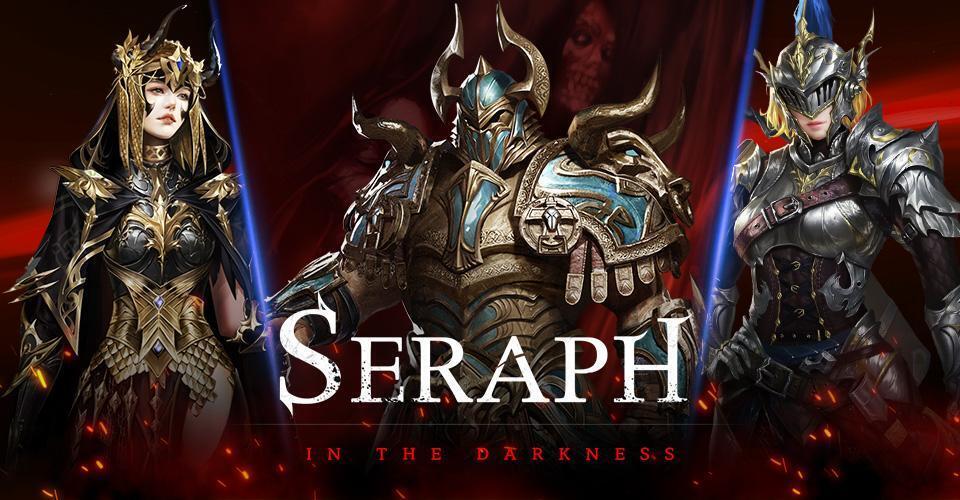 Blockchain technology ensures the safety of your virtual assets
As a blockchain game, the tokenomics of Seraph: In the Darkness is a significant attraction for players. Important digital assets (NFTs of gears, items, runes, lands, titles etc.) are verified on the blockchain, ensuring that they cannot be tampered with by any third party. As a result, the ownership of these NFTs is secured for their holders. Players can acquire NFTs from marketplaces and battles or forge them in-game. These NFTs can be purchased using both crypto and traditional payment methods. Players have complete control over their assets regardless of how they are obtained. As long as the player hasn't authorized transactions on the blockchain, even the game developer or publisher cannot arbitrarily tamper, deprive, remove or cause a loss of players' assets in a centralized manner. After obtaining NFTs from Seraph, players can freely trade them on the blockchain.
Seraph: In the Darkness is expected to launch its full-wipe closed alpha test in Q2 2023. Actoz will be sharing more gameplay features as game development progresses.
Contact Email: seraph@actoz.com
Disclosure:
This press release may contain forward-looking statements. Forward-looking statements describe future expectations, plans, results, or strategies (including product offerings, regulatory plans and business plans) and may change without notice. You are cautioned that such statements are subject to a multitude of risks and uncertainties that could cause future circumstances, events, or results to differ materially from those projected in the forward-looking statements, including the risks that actual results may differ materially from those projected in the forward-looking statements.

Original Source of the original story >> Seraph: In the Darkness, the world's first blockchain-based 3D ARPG by Actoz Soft, is launching soon